Get the Book
Allen has been a veteran app developer for over a decade. He has helped app developers increase their app downloads by over 1000%!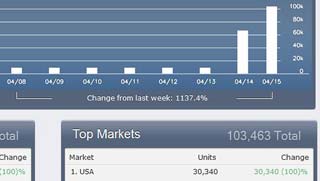 View more examples in the gallery.
Now you can get Allen Wong's official autobiography, and learn the secrets on how he did it. This book was written for non-technical people in mind. The book covers lessons on life in general and not all of the book is about app development.
Quick overview of the book:
Autobiography of Allen Wong
Advice on Being Successful in Any Field
App Development Tips & Secrets
Learn Clever Marketing Tricks
5 Star-rated on Amazon
235+ Pages
Please note that this is for an eBook. You will get a PDF eBook copy sent to your PayPal email address after you buy it.
A Kindle or paperback version of Lifehacked is available on Amazon
.